FEATURED YACHTS FOR SALE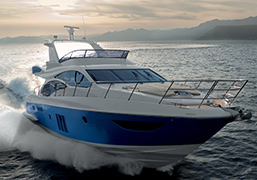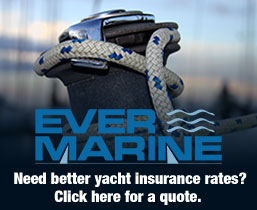 TRADES
BROKERAGE
MEGAYACHTS 90 FEET AND OVER
NEW YACHTS FOR SALE
| | |
| --- | --- |
| Azimut | |
| Bertram | |
| Tiara | |
| Boston Whaler | |
RESOURCES
Tiara Yachts
Louis Sola and Evermarine Panama are proud to include Tiara Yachts in our dealership. No yacht manufacturer sets their standards higher. Tiara believes that being the best is not enough. The tireless quest for perfection has made Tiara Yachts a leader in North American luxury fishing yacht manufacture. Tiara yachts are made for the angler with the "fishing gene," for whom fishing is far more than a sport. And they are made to cruise in comfort to that next great fishing spot.
Bertram Sport Fishing Boats
Bertram Yachts is the line of Ferretti Group yachts which specializes in sports fishing boats. Bertram has been building and developing the highest quality fishing boats for over forty years. The latest hull technology and fishing equipment on Bertram Yachts is matched by the luxury of the spacious interior design. On a Bertram Yacht, anglers experience the ultimate in fishing, comfortable living, and lavish entertaining.
Azimut Yachts
Azimut Yachts reflect the Italian company's cutting edge design and technological research. Both sporty and elegant, Azimut Yachts are designed for fun on the water. Sophisticated use of space and light makes these yachts exceptionally livable and offers superb entertainment capabilities. Advanced technologies range from docking assistance to solar panels that recharge the boat's batteries in some models. As Azimut puts it, on an Azimut yacht, one finds many of those moments when everything is just as it should be.
EVERMARINE NEWSLETTER
It's free and you can unsubscribe at any time. Find out first about the the latest specials
Most Recent Yacht Listings
New Videos!
New videos of the Tiara 3900 Sport Fish, Bertram 360 Sport Fishing Yacht, Bertram 570 Sport Fishing Yacht, Ferretti 69 Altura Cruising Yacht, Pursuit Offshore 375 Cruising Yacht, Tiara Sovran 3500 Cruising Yacht and the Tiara 4800 Convertible Sport Fishing Yacht. Contact Louis Sola and Evermarine's professional brokers about any of these great yachts via our contact form or call us at +507 314 1000.
Newsletter
With rainy season here the fish are beginning to bite! We have already had the first two major tournaments and have the entire season upon us!
I have some good reviews that are worth the time to check out. This month my two favorites are shaft brushes and GPS tracking and reporting software.
If you happen to come across something interesting and would like to share it with us, just drop me a note. Read more...
Parts and Service Evermarine Panama
Evermarine Panama support pages including announcements, downloads and forms plus Tiara Yacht information.
Click here
.
Evermarine in the News
Why Evermarine Brokerage?
Finding the boat of your dreams has plenty of moving parts before you can enjoy your time on the water with family and friends. One wrong turn or misstep and the journey can become an odyssey. It is important that when selling your yacht or buying a pre owned vacht, a professional broker is on your side. Read more...